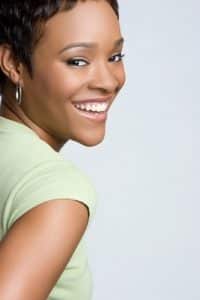 Smile Makeovers in Mesa, AZ
Want a Hollywood smile? You can achieve the perfect smile with the help of dentistry options that are available to everyone. Dr. Julee Weidner at Dental Care of Mesa in Mesa, AZ offers a full range of dental services. Here are four popular dentistry procedures to fix your smile problems.
Teeth Whitening
Say goodbye to those unsightly teeth stains for good. Professional teeth whitening is a fast, effective way to whiten your teeth. Your dentist will either apply the treatment for you or fit you with custom-made trays so you can do the treatment at home. Results from professional teeth whitening treatments can be immediate (up to 8 shades whiter in 60 minutes) and because a dentist is involved, the process is hassle free and safe.
Invisalign
Invisalign will give you a smile that will make you smile. Invisalign is the clear alternative to traditional braces. Invisalign gradually moves your teeth using a series of virtually invisible aligners. Invisalign effectively corrects a variety of dental problems, including: protruding teeth, an overbite, overcrowded teeth, a cross bite, underbite, crooked teeth, and gapped teeth.
Crown Procedure
Dental crowns are used to restore cracked, chipped, badly decayed, weakened, and discolored teeth. Dental crowns restore teeth to their normal shape, size, and function. Crowns are used to improve both the function and appearance of teeth. Dental crowns will give you your smile back and restore your confidence. With dental crowns, you can have a smile that's both strong and beautiful.
Bridgework
If you have missing teeth, your dentist can fix your smile with a dental bridge. A fixed dental bridge is made up of two or more crowns for the teeth on each side of the gap and a prosthetic tooth/teeth in between. The decision to replace your missing teeth with dental bridges is an excellent investment in your appearance. Dental bridges look great and match the natural teeth exceptionally well.
This is it. This is the year you made a commitment to be good to the most important person in your life: you! Call Dental Care of Mesa in Mesa, AZ at (480) 290-7777 right now to schedule your next dental appointment. Dental Care of Mesa is the go-to dental office for those seeking the latest in state-of-the-art dentistry. Dr. Weidner will give you a smile makeover that will dazzle you.