There are many important decisions you will have to make for yourself and your family over the years, and one of the most important decisions you will ever make is finding the best dentist for you all. Nowadays, when it comes to selecting a dentist, there seems to be an air of nonchalance attached to the choice, and it should be a better thought out process. The most important thing to remember is that you are choosing a medical professional who will be responsible for your oral health. While some people think it's not as important as finding a GP, it's probably more important. This post is going to address what you should be looking for from your dentist and why.
Why You Need A Good Dentist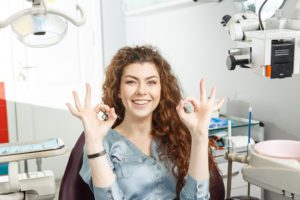 When it comes to places on the body that are incredibly complicated, the mouth is one of those places that often goes ignored. The truth is, ignoring the mouth and your oral hygiene can be an absolute disaster for you and your health. The first thing you should be doing is making sure that you are looking after your own oral hygiene by brushing, flossing, and rinsing at least twice per day. 
Secondly, you need to have a good dentist. Nowadays, finding a good dentist can be a challenge and in the next section, we are going to take a look at what you should be looking for when searching for a good dentist.Taking care of your oral hygiene and having a good dentist can really make vast improvements to your life. If there is one thing, you don't want to have to suffer its toothache caused by tooth decay.
What to Look For When Searching For A Dentist
The first thing you should be looking at is how their existing patients view them. The best way to do this is by getting online and simply searching for some reviews. We are fortunate enough to live in a world where everybody is more than willing to share their opinions publicly about everybody. If you find somewhere that seems to have a great reputation, then that should be a tick in that box. If you live in Mesa, Arizona, you may already be aware of the outstanding reputation of Dental Care of Mesa; if not, maybe you should familiarize yourself with them.
It's also recommended that you visit your local dental practice as this will allow you to get a feel of the environment and the team. Don't be afraid to make an appointment to go in and speak with the dentist and dental nurses.
So What Now?
Well, as far as Mesa dental practices go, it would be a challenge for you to find a dentist with a better reputation than Dental Care of Mesa. If you are looking for a dentist in Mesa, Arizona, then Dental Care of Mesa offers a full range of services, and they are loved all over Mesa and the surrounding area. When it comes to finding the right dentist and making the best choice for yours and your family's needs, there is possibly nobody better.